Back to Vectors exhibition page
Neha Kudchadkar
2018 Artaxis Fellowship Juror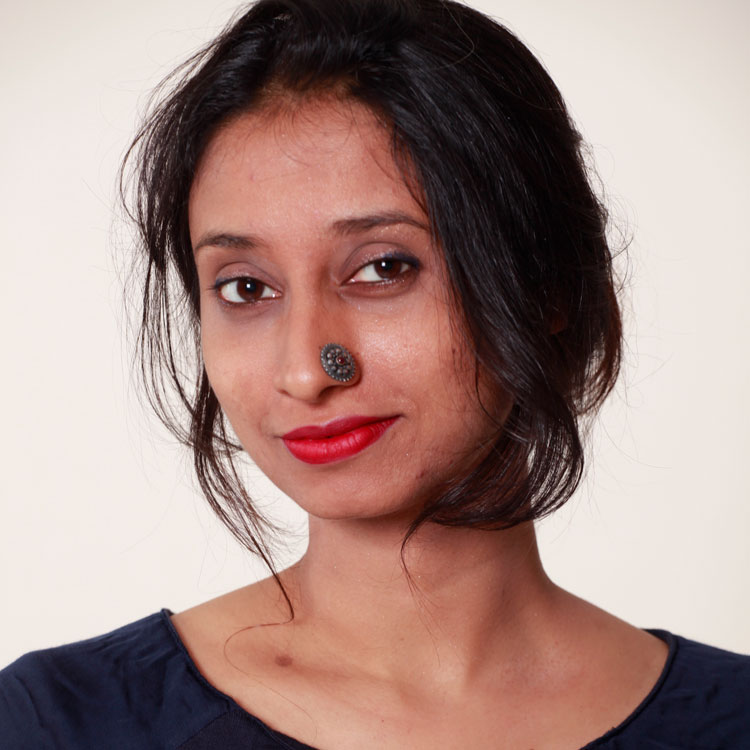 Neha Kudchadkar is a visual and performing artist currently living in Mumbai. She has exhibited in several exhibitions and artist residencies across India and abroad.
She has chosen to negotiate various roles – dancer, ceramicist, researcher, choreographer, administrator, collaborator – that inform one another and broaden her approach as an artist and maker.
Neha is co-curator and working committee member of the Indian Ceramics Triennale. She is a co-founder of beej, a performing arts collective in Mumbai.
Statement
I see myself as a maker. Making is research, is experience, is knowing, is choreography, is a performance.
As a Kathak dancer I have always used my body to find/construct meaning. To tell stories. Sometimes, stories are the focus of what I make – a source of knowledge of myself, of people, cultures, emotions, and actions. It is a fluid narrative – personal, political, autobiographical, fictional, speculative. There are no boundaries between the real and the imagined.
Often, the focus is the body. The actor. The acted upon. In my work, I explore the body as object. As a tool for the making as well as the experience of objects. Through my process, and through the objects themselves I question the inherent knowledge of the body versus its social and physical conditioning. The objects tell stories of their making, stories (and secrets) of the body. The body becomes different things – it becomes land, it becomes marker, it grows, it invades, it manipulates, it is restrained.
Clay has a memory. I am interested in clay as a medium to record/document performance – to capture traces of movement, of discovery, traces of a conversation, of an emotion, traces of an event. I am interested in exploring its conceptual possibilities: in playing with ideas of temporality and materiality.
The body has often been likened to clay. The body as 'that which has emerged from the earth and that will eventually become one with it'. Can these boundaries be erased? Can my body become sculpture?
Knotted