The Call for Applicants for the 5th annual Artaxis Fellowship has ended and we are now in the process of reviewing applications. This year, we will again be offering two fellowships, each one worth up to $2,000, to fund a two-week summer workshop in ceramics at Haystack Mountain School of Crafts. The fellowships will cover room, board, and tuition for a two-week workshop, and up to $500 for travel to and from Haystack Mountain School of Crafts in Deer Isle, Maine, USA.
The Fellowship is intended to increase diversity, equity, and access across the field of the ceramic arts. In particular, attention will be paid to race, gender, and socio-economic status, but unique circumstances such as wartime military service, medical conditions, and unconventional family structures will also be considered. Therefore, Artaxis encourages artists of diverse backgrounds and experiences to apply.
The 2020 Fellowship Selection Committee is comprised of: Shlomit Bauman, Adam Chau, and Raven Halfmoon. After an initial round of reviews by the Artaxis Board of Directors, our distinguished Fellowship Selection Committee will choose the final recipients for the 2020 Fellowship.
Eligibility:
Artists 18 years of age or older, at any stage of their career. Applicant does not need to be a student.
Applicant can not be an Artaxis member. If you have already been accepted to Artaxis, you are not eligible for the fellowship.
Artists must demonstrate financial need in their letter of intent.
The Fellowship is designed to offer an experience that would otherwise not be possible for the Nominee. To that end, any Nominee who has attended numerous workshops, residencies, or similar experiences will not be considered "in need".
This Fellowship is open to National and International applicants. Artaxis will provide International applicants with letters of invitation, but cannot offer additional funding or support with acquiring a visa.
The 2020 Artaxis Fellowship is supported by Artaxis members and funded by Haystack Mountain School of Crafts in an effort to nurture talent within creatively driven individuals by offering financial support to underrepresented artists.
The deadline for applications for the 2020 Artaxis has passed. Next year's applications will be due in January, 2021.
If you have any questions, please email us at contactartaxis@gmail.com.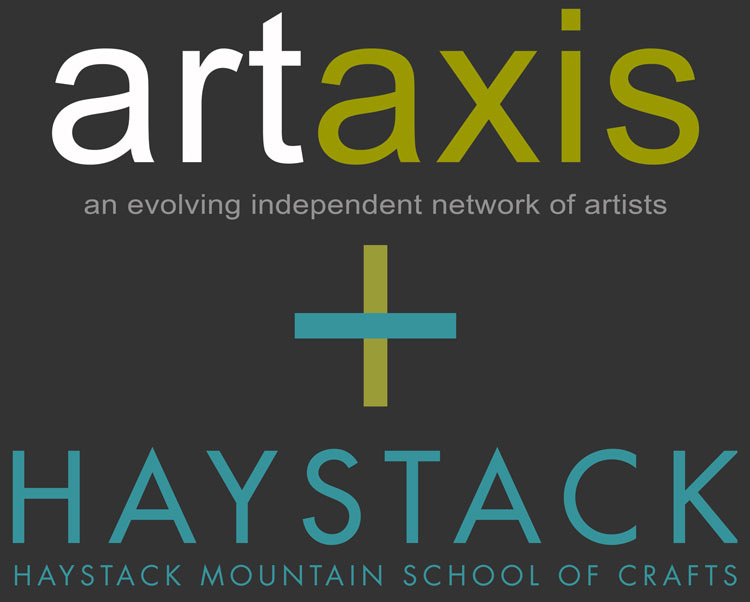 Meet our 2020 Artaxis Fellowship Selection Committee:
Shlomit Bauman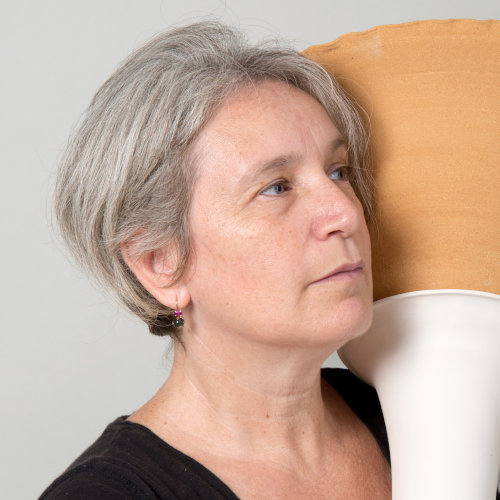 Shlomit Bauman is an Israeli ceramic artist and designer that relates to the ceramic design field as a "cultural research lab" by dealing with cultural, technological and traditional aspects. Along with her work, she explores the methods and strategies of action in the wide context of material culture. Her creative activity covers many fields that include design, art, education and curation as a way of life. In her work Bauman is using deferent materials (S5-Local Israeli clay and porcelain) and deferent methods (pottery, industrial slip casting, digital modeling and 3D printing). Therefore, her objects are carrying body of knowledge that present relations between tradition, industry, and new technologies as part of contemporary culture.
Adam Chau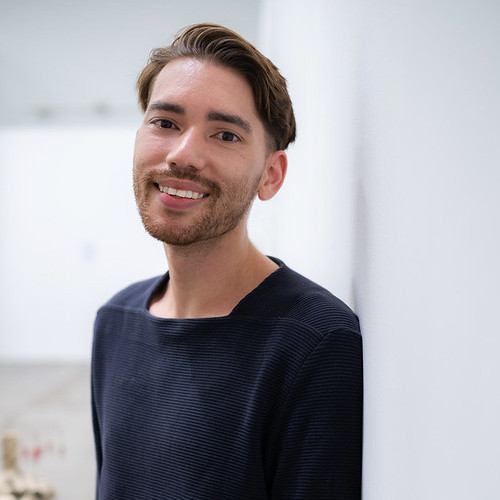 Adam Chau is an artist and designer working in New York. A graduate of the School of the Art Institute (2013) in the Designed Objects department, Chau's ceramic body of work uses the integration of digital technology with traditional studio craft. His research has been published in Ceramics Monthly, Ceramics Art and Perception, Ceramics Technical, and Studio Potter. In 2018 he was the recipient of the NCECA Emerging Artist Award and he is a member of the International Academy of Ceramics. He exhibits internationally and has held artistic residencies in Italy, Taiwan, and China. He currently is the Museum Manager at Hudson Valley MOCA in Peekskill, New York.
Raven Halfmoon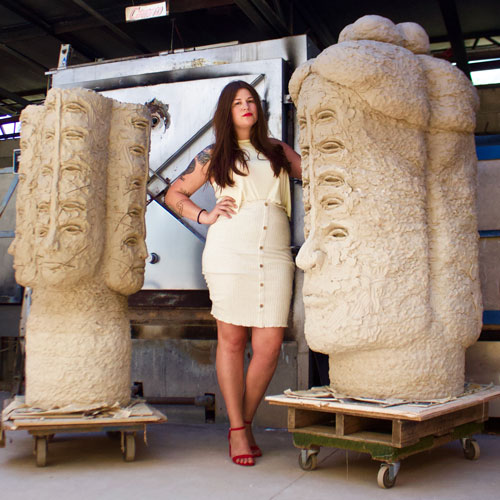 Raven Halfmoon (Caddo Nation) is from Norman, Oklahoma. She attended the University of Arkansas where she earned a double Bachelors Degree in ceramics/painting and cultural anthropology. Her work has been featured in multiple exhibitions throughout the U.S. as well as internationally. Raven is currently based in Helena, MT where she is a artist in residence at the Archie Bray Foundation for Ceramic Arts. She is represented by Gallery FRITZ in Santa Fe, NM.
The 2020 Artaxis Fellowship is generously supported by Haystack Mountain School of Crafts.
Haystack Mountain School of Crafts is an international craft school located on the Atlantic Ocean in Deer Isle, Maine.
The school was founded in 1950, as a research and studio program in the arts, and offers intensive studio based workshops in a variety of media. Haystack also functions as a 'think-tank' in looking at craft—publishing annual monographs, and organizing retreats, conferences, and symposia that examine the field in broader contexts. The campus was designed by noted architect Edward Larrabee Barnes, and was recognized with the twenty-five year award by the American Institute of Architects, one of only forty eight buildings in the United States to receive this distinction.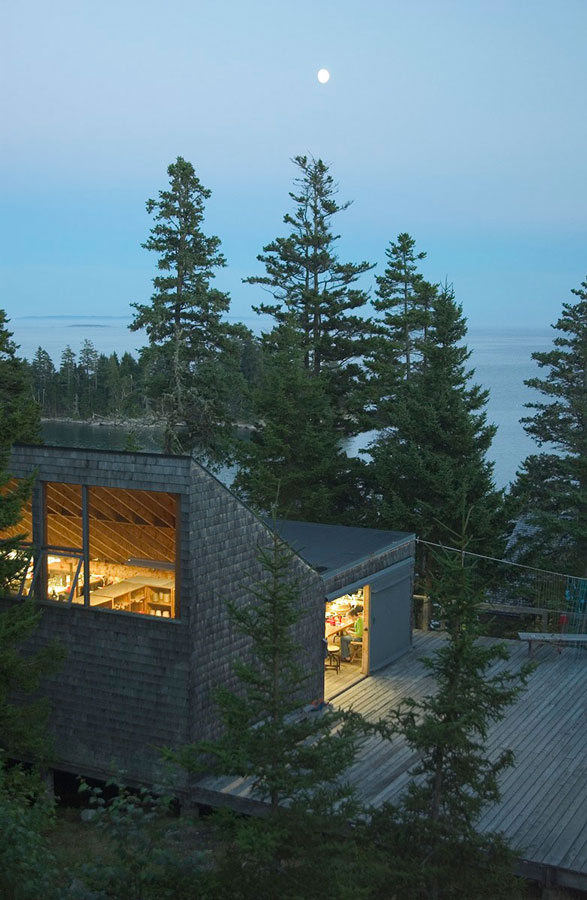 "Coming here is a freeing experience — free from the world, free from conventional ways of teaching and most importantly free from the distractions that keep us from interacting with new people." – Suranga DeSilva
"The experience is extraordinarily different, very intense. You know that you are on a voyage with other people for a defined time. This gives you the freedom to take risks." – Cynthia Schira
"Participating in Session 5 last summer was one of the most wonderful experiences I have ever had. The community, setting, architecture, and focus of the group was truly inspiring. I came home with new ideas about, and new approaches to, my work that have sustained me all year." – Warren Anderson
Meet 2019 Artaxis Fellow, Moises Salazar: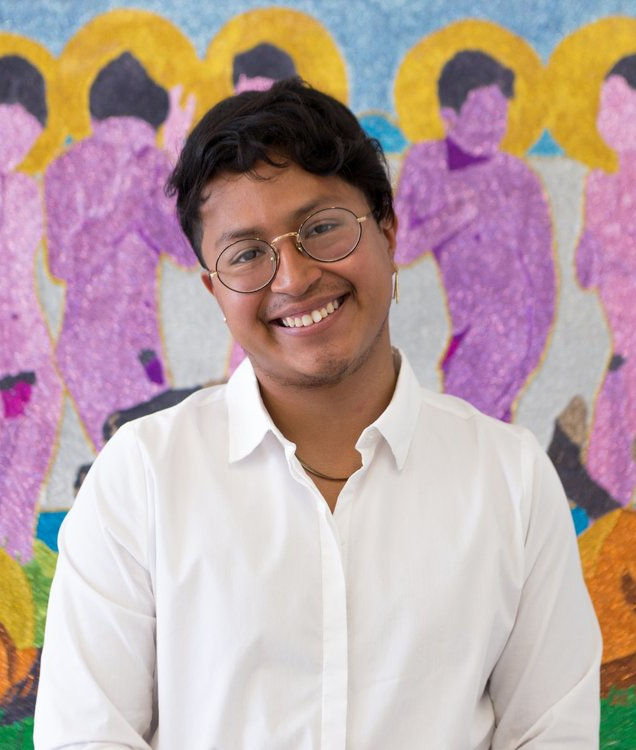 Moises Salazar, one of the 2019 Artaxis Fellows, completed a two week summer residency at Haystack Mountain School of Crafts in Deer Isle, Maine.
Moises Salazar is a non-binary queer artist from in Chicago. They currently attend the School of the Art Institute of Chicago Undergraduate Program were they primarily focus in ceramic sculpture and painting. Being born queer and to immigrant parents has cemented a conflict within Moises Salazar's political identity, which is the conceptual focus of their practice. The work of Moises Salazar is meant to to showcase the trauma, history, and current state that undocumented immigrants and queer folk face. It is by examining the intersections of race, ethnicity, nationality, gender, queerness and the United States history that Moises Salazar addresses the reality of the barriers that immigrants and queer individuals face with the intention to begin to dismantle the myths and stereotypes used to criminalize and dehumanize them.
Learn more about Moises Salazar and their work here: https://www.moisessalazar.com/

Meet 2019 Artaxis Fellow, Donté Hayes:
Donté Hayes, one of the 2018 Artaxis Fellows, completed a two week summer residency at Haystack Mountain School of Crafts in Deer Isle, Maine.
The opportunity to attend Haystack Mountain School of Crafts would not have been possible without Artaxis and Haystack creating this fellowship. The beautiful and magical surroundings at Haystack inspires you to enjoy nature and be intune with your creative soul. I had the pleasure of participating during Linda Lopez colored porcelain workshop. The workshop took my artwork outside of my comfort zone and allowed me to explore and experiment without criticism. The community in the workshop was so positive and pushed you to think differently about your work and to engage with your fellow artists. Everyday I was inspired by visiting the other studios and the powerful conversations during breakfast, lunch, and dinner. Haystack is truly a magical place. Thank you Artaxis and Haystack Mountain School of Crafts for welcome me home.
Learn more about Donté Hayes here: https://dontekhayes.com/

Meet 2018 Artaxis Fellow, Raven Halfmoon: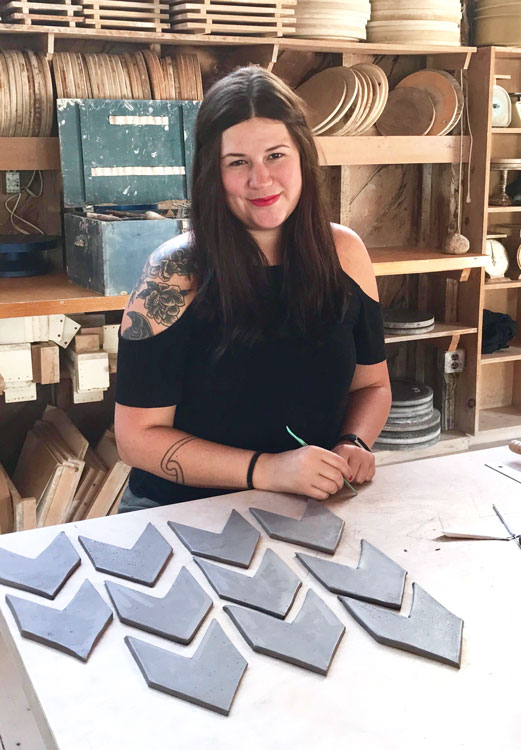 Raven Halfmoon, one of the 2018 Artaxis Fellows, completed a two week summer residency at Haystack Mountain School of Crafts in Deer Isle, Maine.
I have been focused on producing a body of work that reflects how I feel both as a woman and an American Indian living in the 21st Century. In this body of work, I strive to illustrate how I feel about the ancient legacy of my heritage while at the same time acknowledge the modern day and age. Each piece reflects my understanding and interpretation of Caddo tribal culture and the fight to maintain a place for it in today's world. With my work, I hope to create awareness and address issues that affect people who share a similar story. Through my installations, I hope to tell a story both of how one understands self and culture, but also what defines these ideals in America today.

Learn more about Raven Halfmoon and her work here: http://www.ravenhalfmoon.com/

Meet 2018 Artaxis Fellow, Kathy Garcia: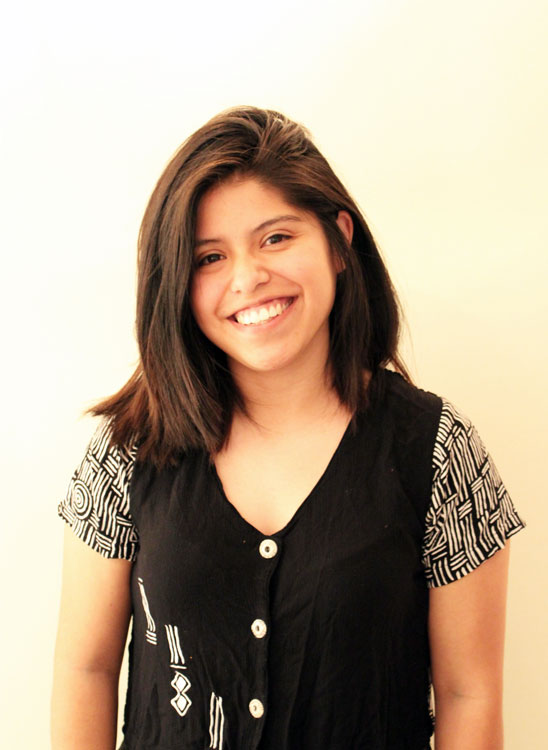 Kathy Garcia, one of the 2018 Artaxis Fellows, completed a two week summer residency at Haystack Mountain School of Crafts in Deer Isle, Maine.
In Mexican culture, there is one thing that is cherished above everything, and that is familia. With these thoughts in mind, I have always had a great admiration for the adults in my familia and the struggles they had to face, whether that be living under hardship in Mexico or making the difficult choice of immigrating to the United States. I strive to show this respect for my elders through my work, sometimes being as simple as a portrait of them. This workshop was a great next step for me to continue learning and improving. This fellowship truly helped me challenge and develop my work further.

Learn more about Kathy Garcia and her work here: http://www.kathy-garcia.com/

Meet 2017 Artaxis Fellow, Soe Yu Nwe:
Soe Yu Nwe, the 2017 Artaxis Fellow, completed a two week summer residency at Haystack Mountain School of Crafts in Deer Isle, Maine.
Participating at Haystack Mountain School of Crafts as an Artaxis Fellow has enriched my experience as a maker. I started exploring new ways of making, creating forms which are outside my body of work. The creative and supportive environment during the workshop led by Ann Agee and the stunning landscape of Maine inspired a new aesthetic. My work became more playful and light hearted, deviating from the previous pain-ridden sculptures that narrate alienation and confusion as a cultural outsider. Because of this fellowship, the financial burden placed on me to pursue my artistic career was reduced and I was able to fly from my home country, Myanmar to USA to participate in this amazing workshop at Haystack Mountain School of Crafts.
Learn more about Soe Yu Nwe and her work here: https://www.soeyunwe.com/

Meet 2016 Artaxis Fellow, Natalia Arbalaez:
Natalia Arbelaez, the 2016 Inaugural Artaxis Fellow, completed a two week summer residency at Watershed Center for the Ceramic Arts in Newcastle, Maine.
"I came to Watershed with no plans, no material, and some tools. I was looking to change things up in my work and wanted to make sure I tried new things. This fellowship allowed me to be surrounded by new ideas, different materials, and resources. With an open mind and new environment I had the opportunity to work with Watershed's beautiful racked hillside earthenware brick clay. Working with the materials and manner that I did at Watershed was an invaluable asset to my studio practice, it has informed my work as well as added a new dialogue that I've been looking to add to my body of work." — Natalia Arbalaez
Learn more about Natalia and her work here: http://nataliaarbelaez.com/