Back to Vectors exhibition page
Nicole McLaughlin
2020 Artaxis Fellow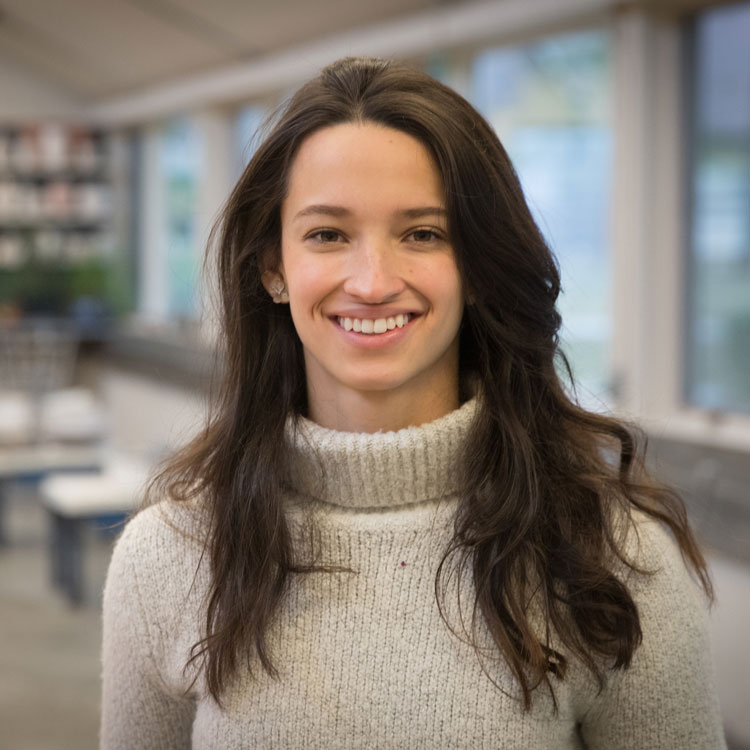 Nicole McLaughlin was born and raised in Massachusetts but spent much of her early childhood in Mexico. As a first generation Mexican-American, she is heavily influenced by her multicultural upbringing and her childhood memories of visiting her mother's home town of Cuernavaca, Mexico. Nicole received her Bachelor of Fine Arts from the Kansas City Art Institute in Kansas City, MO. She has exhibited nationally, internationally and has work in several private collections. Currently, she serves as the Ceramics Teaching Fellow at Tabor Academy in Marion, MA. Nicole continues to draw inspiration from Mexican ceramics, textiles, and cultural traditions in hopes of showing how her life has been shaped by a collision of two cultures. 
Statement
As a product of an American father and a Mexican mother, I am influenced by the conflicting expectations I have received as a woman within the two cultures. My studio practice, a ritualization that celebrates and questions my cultural inheritance as a woman, depicts the dichotomies of my heritage through the combination of ceramics and fiber. Through the manipulation of traditional processes and materials of domesticity, I begin to bridge the misunderstandings present between the maternal generations of my lineage.
The utilization of these processes explores Mexico's deep history of class and culture within my own heritage. The vessel, tied to the traditions and expectations of womanhood, acts as a canvas for a discussion between materials and processes deeply rooted in the craft traditions of Mexico. Symbolically, a vessel keeps not only the physical within but the ephemeral memories of life long after they have passed. The vessels in my work are not meant as objects of utility, instead they serve as vehicles for fiber. As the fiber flows from, weaves into, or frames the ceramic, it distorts the functionality but becomes a meaningful component as plate and cloth merge.
The vessels, as abstract evocations of the relationships between my mother, grandmother and myself, illustrate the transmission of life between our generations. The static nature of the vessels references our individual identities while the masses of fiber proclaim the everlasting roots that ground me to my cultural inheritance. The installations, set against a colored backdrop harken back to the streets of Mexico; A vibrancy which has shaped my perspective of the world and that has been so deeply embedded into the identities of the women who raised me. I simultaneously question and celebrate my identity as a woman across the generational and cultural boundaries in my life.