Back to Vectors exhibition page
Shlomit Bauman
2020 Artaxis Fellowship Juror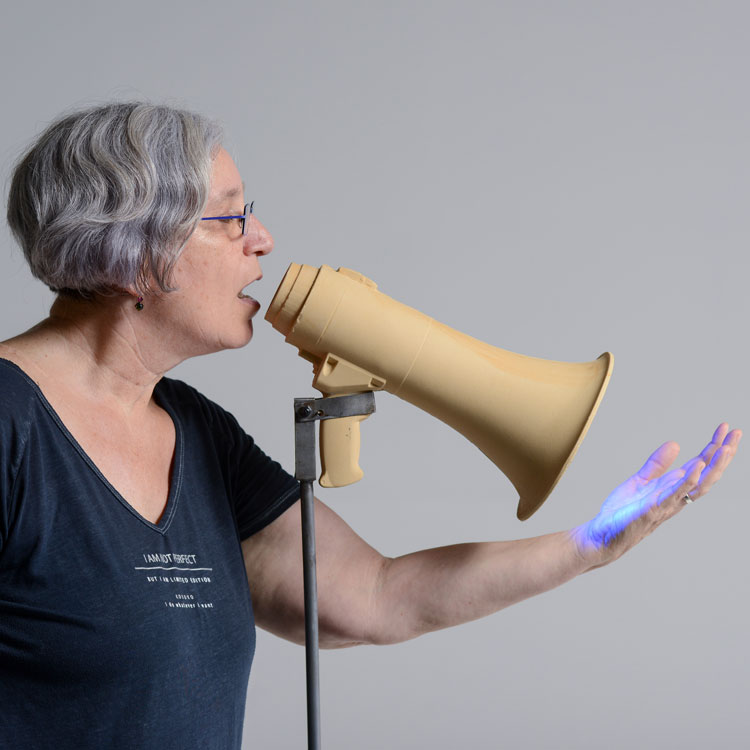 Shlomit Bauman is an Israeli ceramic artists and designer that relates to the ceramic design field as a "cultural research lab" by dealing with cultural, technological and traditional aspects. Along her work she explores the methods and strategies of action in the wide context of material culture. Her creative activity covers many fields that include design, art, education and curation as a way of life.
In her work Bauman is using deferent materials (S5-Local Israeli clay and porcelain) and deferent methods (pottery, industrial slip casting, digital modeling and 3D printing). Therefor her objects are carrying body of knowledge that present relations between tradition, industry, and new technologies as part of contemporary culture.
In the last few years, Bauman is exploring the term LOCALITY as an illusive concept, by using Israeli local clay and by collaborating with Abed El-Jabari, a Palestinian potter, located in Hebron.